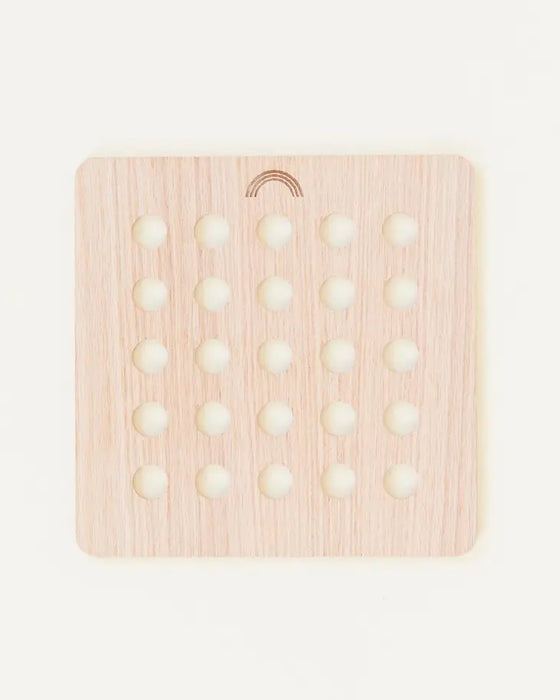 Wooden Weaving Board - Natural Waldorf Toy for Playsilks
Original price
$28.00
-
Original price
$28.00
A Weaving Board, a Playsilk Pull, a mindful tool for little ones to practice handwork!
 Children can make designs and patterns by carefully threading their Playsilks through their Weaving Board, and little ones too young for knitting can have a project to work on alongside parents and siblings at craft time. 
Pair the Weaving Board with a Mini Playsilk for a perfect Waldorf-inspired birthday gift or craft project.
* 20 holes, 2 cm diameter
* 22 cm x 22 cm
* Made from Red Oak MDF safe for children Thoughtfully made in California, USA.
Sarah's Silks inspires imaginative play in children through open-ended toys made from natural materials. Drawing from the philosophies of Waldorf and Montessori education and her own childhood of imaginative play, Sarah has been designing each toy with care for 28 years.