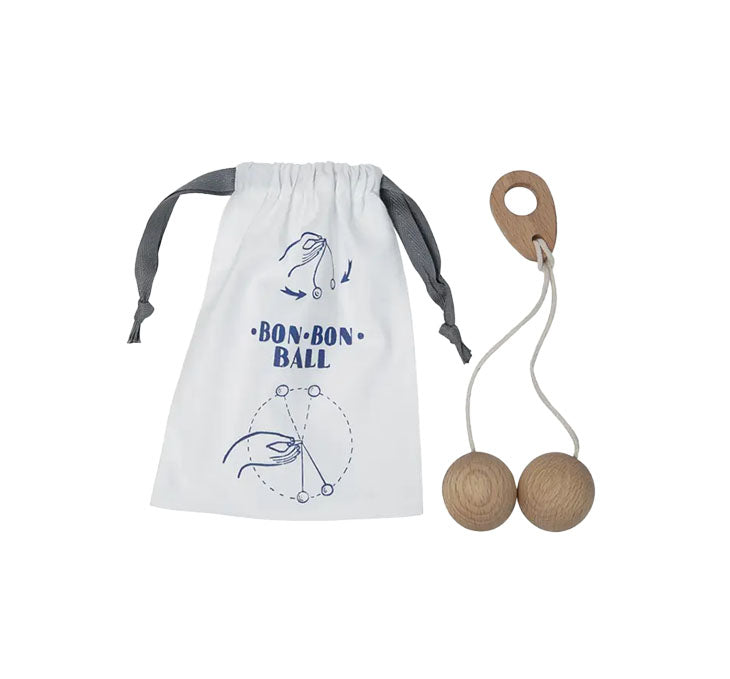 Bon Bon Ball
Original price
$40.00
-
Original price
$40.00
Do you know how to shoo away starlings so that they don't eat out all the cherries in your back yard?
In the past people would use klakers, which later became a popular children's toys. We've named this toy our bon-bon ball because the sound it makes reminds us of hearing small candies knock on a table.
Our Bon-Bon Ball helps exercise a child's movement coordination, reflexes, and concentration. It also provides an incentive to discover rhythmic. When the balls hit each other they make a characteristic sound with a frequency depending on the pace of your child's play.
Advanced Bon-Bon Ball users can also learn how to do additional tricks, make beats and create rhythms. It will be so much fun in your backyard!
• made of selected wood that comes from FSC certifed suppliers
• finished with beeswax and botanical oils, sanded perfectly smooth, soft to the touch
• packed in a paperboard box, which is designed to be reused or easily recycle
• this product is free from any harmful substances