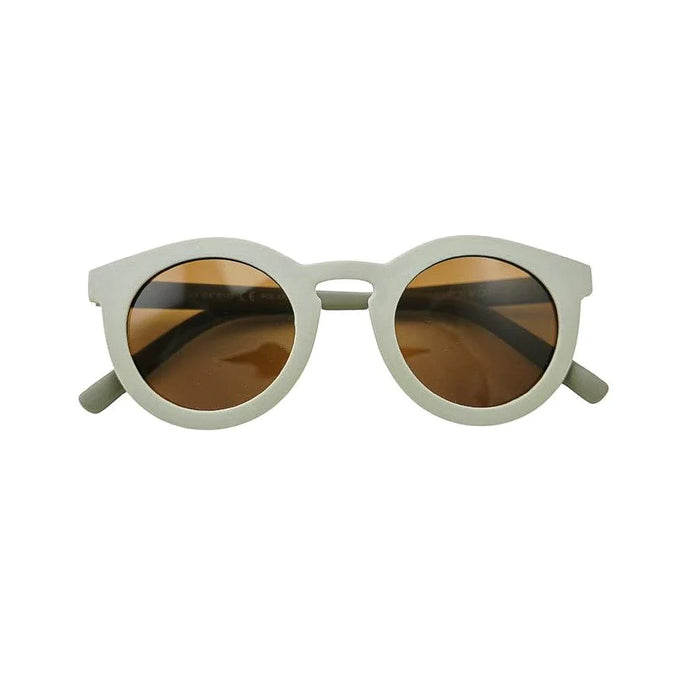 ADULT Bendable & Polarized Sunglasses
Original price
$40.00
-
Original price
$40.00
Consciously Created Sunglasses for a Brighter Future

The version 3 Sustainable Sunglasses by Grech & Co. are featured in an eco-friendly / non-toxic break resistant material - offering higher durability and longevity for use through its flexible form. 

- Gender Neutral
- Category 3 Lenses
- UV400 Lenses
- Polarized Lenses
- Flexible Frame
- Wider Lenses
- Extra Protection
- CE Certified

Recommended Ages
Large / Adult: 16 years +

Recommended Ages
Child / Small Adult: 3 years +

Materials
Lenses: TAC Polarized Lenses
Frame: TPEE eco-friendly

Certificate
CE EN ISO 12312-1:2013+A1:2015

TPEE is an eco-friendly thermoplastic in more ways than one. It is BPA free meaning no toxic chemicals coming into contact with our children, our ourselves, or the environment. It consumes less energy than other materials do in the production phase, which leaves a better footprint on our environment. It also is recyclable. It contains no nasty chemicals and is water resistant and much more durable than regular plastics, much like silicone, making it more sustainable as well.

CE EN ISO 12312-1:2013+A1:2015

CARE INSTRUCTIONS: TAC lenses are made up of 7 protective layers. Water can cause the layers to lift and damage the sunglasses. Avoid exposure to water. Dry lenses thoroughly if exposed to water. Do not store under direct sunlight for extended periods of time.